Stainless Steel Buttweld Pipe Fittings
Shrenik Steel Corporation We are engaged in producing a wide range of Weld Fittings, Stainless Fittings, Steel Fittings, Pipe Fittings, Steel Pipe Fittings, Stainless Steel Fittings, Butt Weld Fittings, Carbon Steel Fittings, Stainless Steel Pipe Fittings, all are butt weld, including Long Radius 90 Degree Elbow, Short Radius 90 Elbow, Extra Long Radius 90 Pipe Elbow, Long Radius 45 Degree Elbow, Short Radius 45 Elbow, Extra Long Radius Elbow 45, Long Radius 180 Elbow (Pipe Bend), Short Radius 180 Pipe Elbow (180 Return Bend) , Extra Long Radius 180 Tube Elbow (180 Return Bend), Equal Tee, Reducing Tee, Y Branch Tee, Cross, Reducing Cross, Eccentric Reducer, Concentric Reducer, Lap Joint Stub End and Pipe Cap in stainless steel and carbon steel material.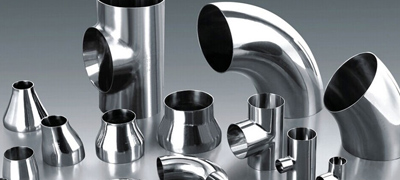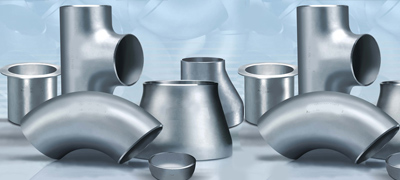 Specification :
Designation :ASTM A403 / ASME SA403
Dimension :ASME/ANSI B16.9, ASME B16.28, MSS-SP-43
Size : 1/8" NB TO 48" NB. (Seamless & 100% X-Ray Welded, Fabricated)
Type :Seamless / Welded / Fabricated
Thickness :Sch 5s, Sch 10s, Sch 40s, Sch 80s, Sch 160s, Sch XXS
Grade: SS 304, 304L, 316, 316L, 309, 310, 317L, 321, 347, 409, 410, 420, 430, 446, 202 etc.